Mora X Collection contains our new range of baths, basins and mirrors, aswell as our INXX II taps and showers. The timeless forms and tactile materials pairs together and create a harmonious sanctuary in any space.
Using the Swedish natural landscape as our inspiration, our engineering and quality combine in an unforgettable lasting water experience.
Showers that feel like warm summer rain, baths in tactile materials that keep your water warmer for longer, and organic shapes and colour tones bring nature's beauty into a space. X Collection allows a bathroom or spa space where design, function and details link as one; a harmonic aesthetic that lingers in the mind.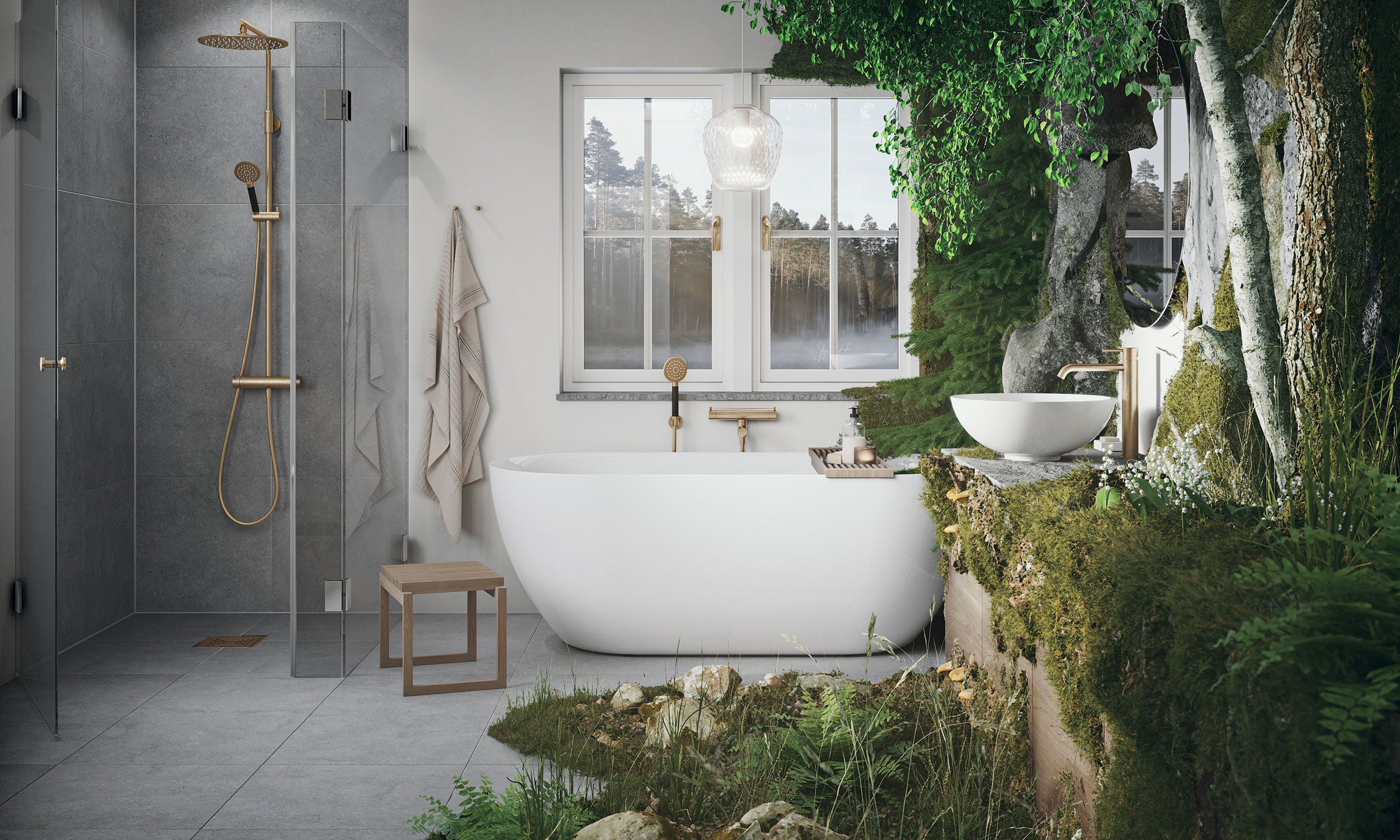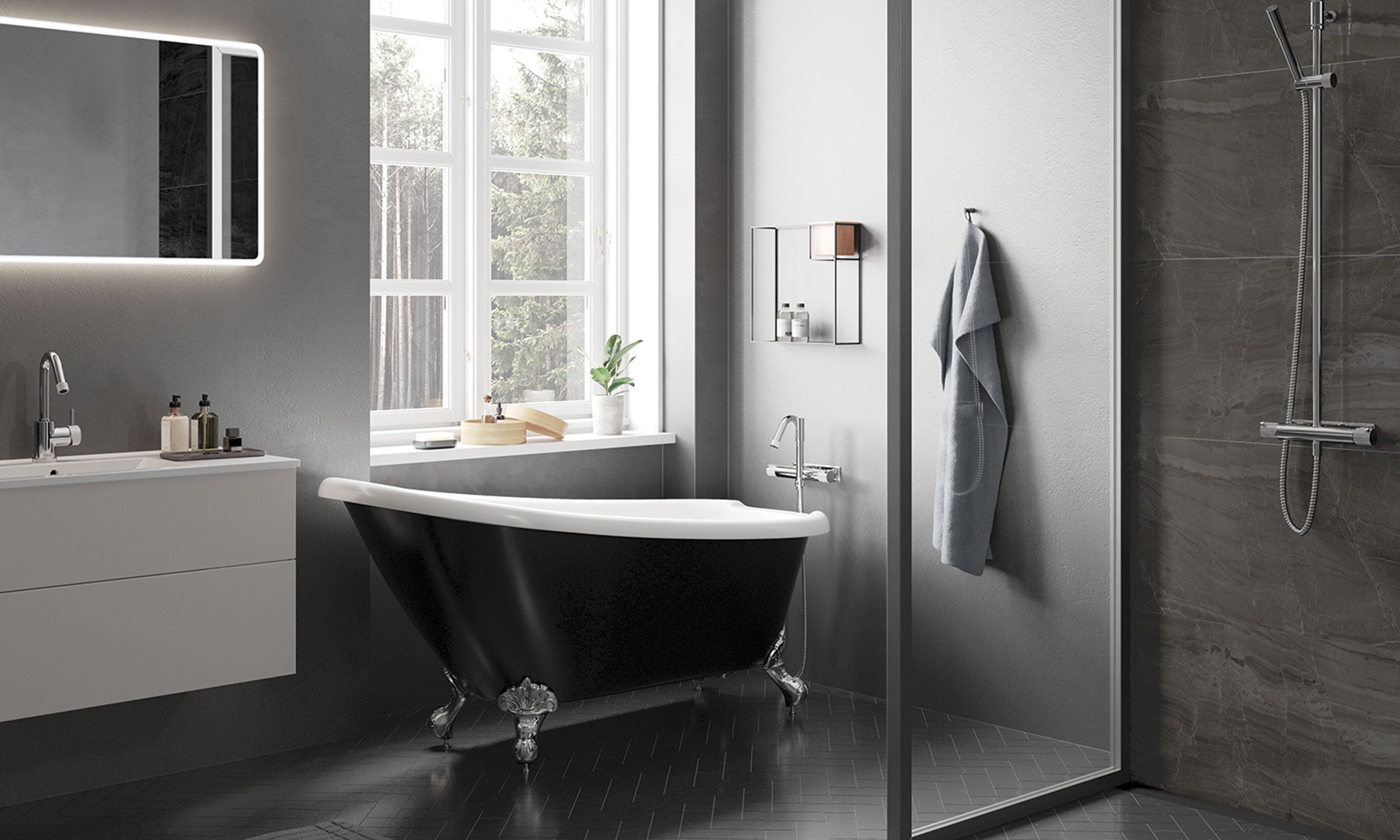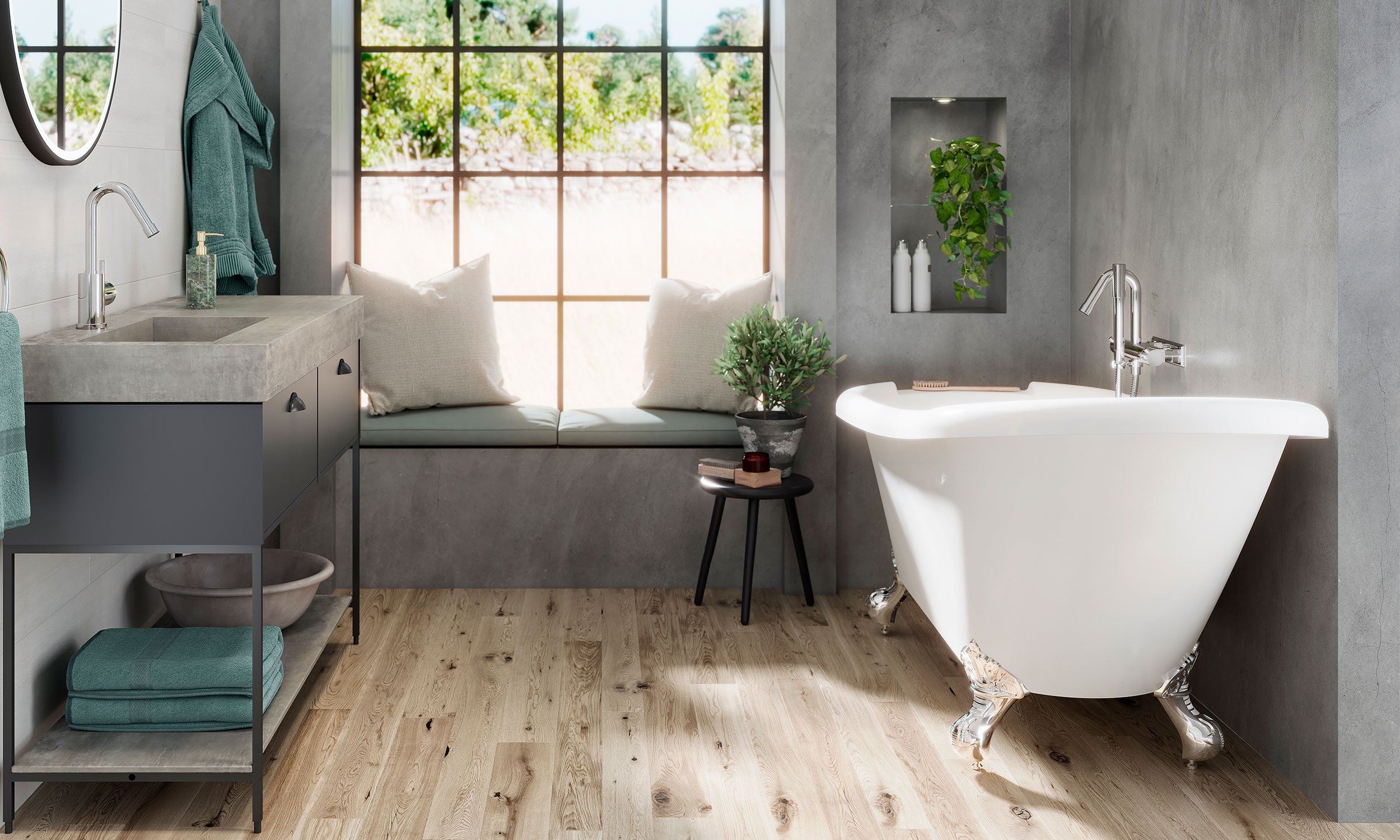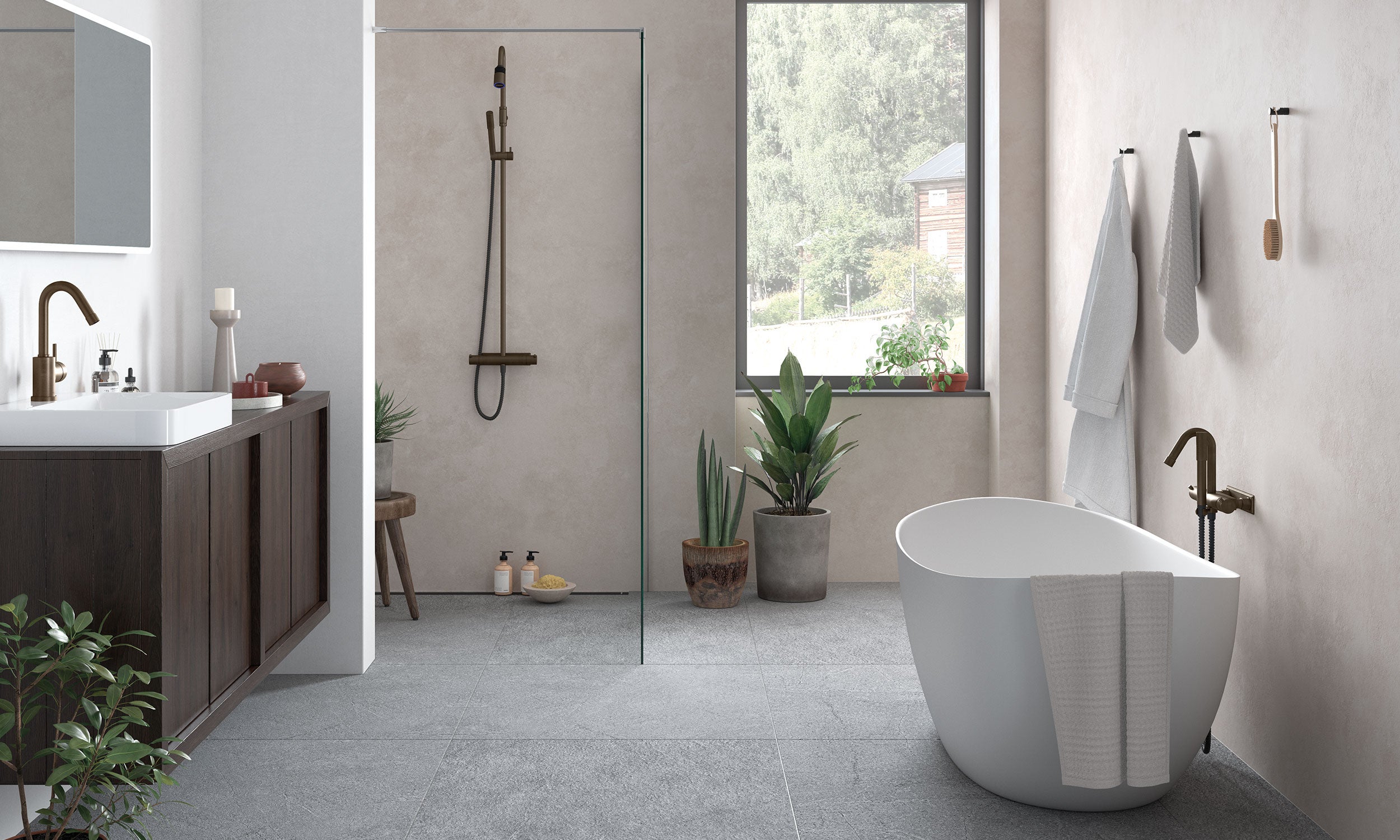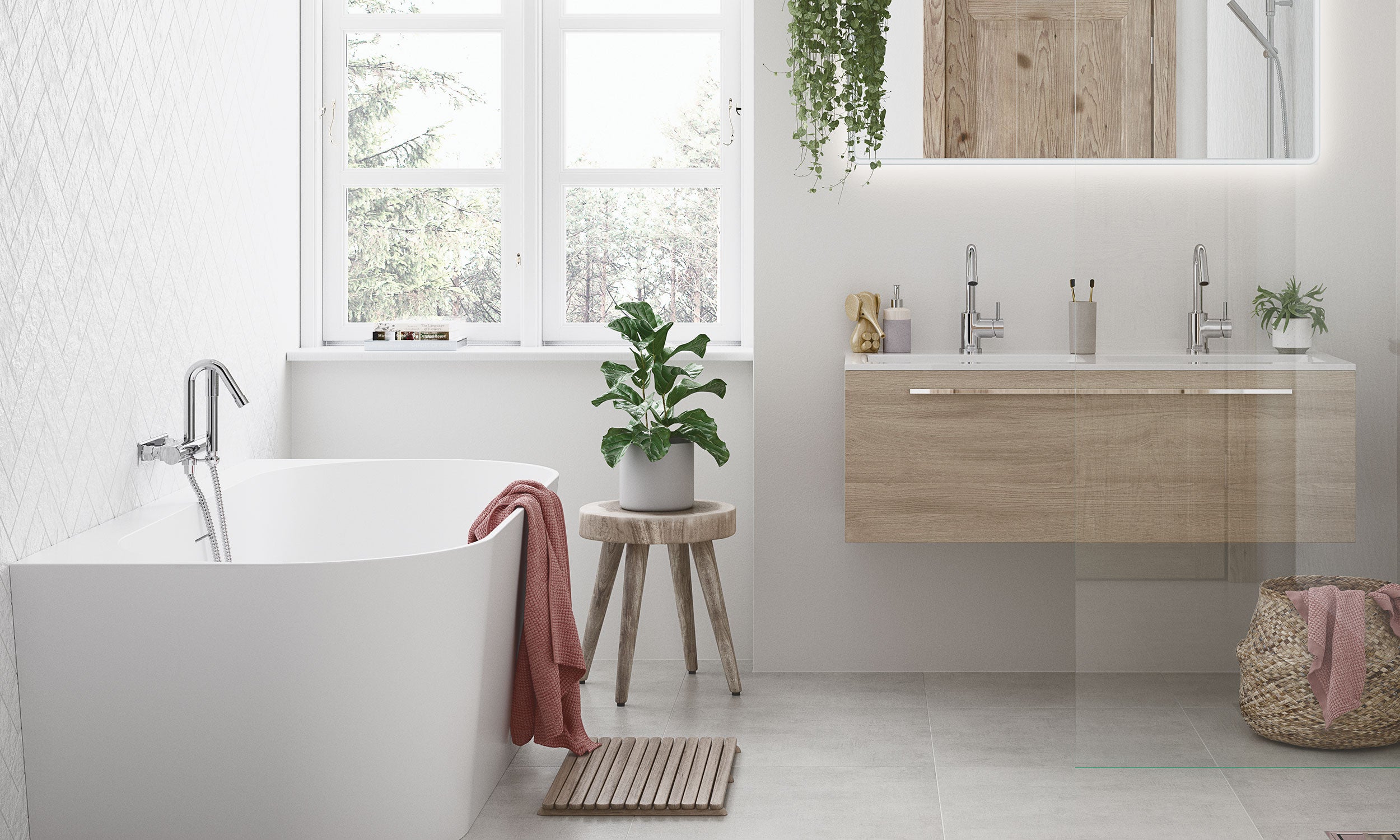 Baths
Freestanding acrylic premium bathtub - Mare
The Mare range, meaning ocean in Latin. Freestanding baths in premium acrylic with timeless flowing lines, generous thick edging, and peace-of-mind functional attributes.
Freestanding acrylic slim-line bathtub - Mare
The calming Mare range, meaning ocean in Latin. Freestanding baths in premium acrylic with a lighter edge thickness. Clean lines and easy curves combine with function and convenience.
Freestanding mineral composite bathtub - Lava
With a name that evokes the flowing mineral-rich qualities of volcanic rock. Made from a tactile, durable mineral composite with thermal insulating qualities, the Lava range combines harmonious, modern aesthetics with comfort.
Choose any color
Let your personality be reflected in the color choice of your bathtub.
Color match, for example, a furniture or tile color for your new bathtub in a gloss, satin.
MORA MARE I (M), bathtub, It comes in two sizes, with an overflow to minimise water staining.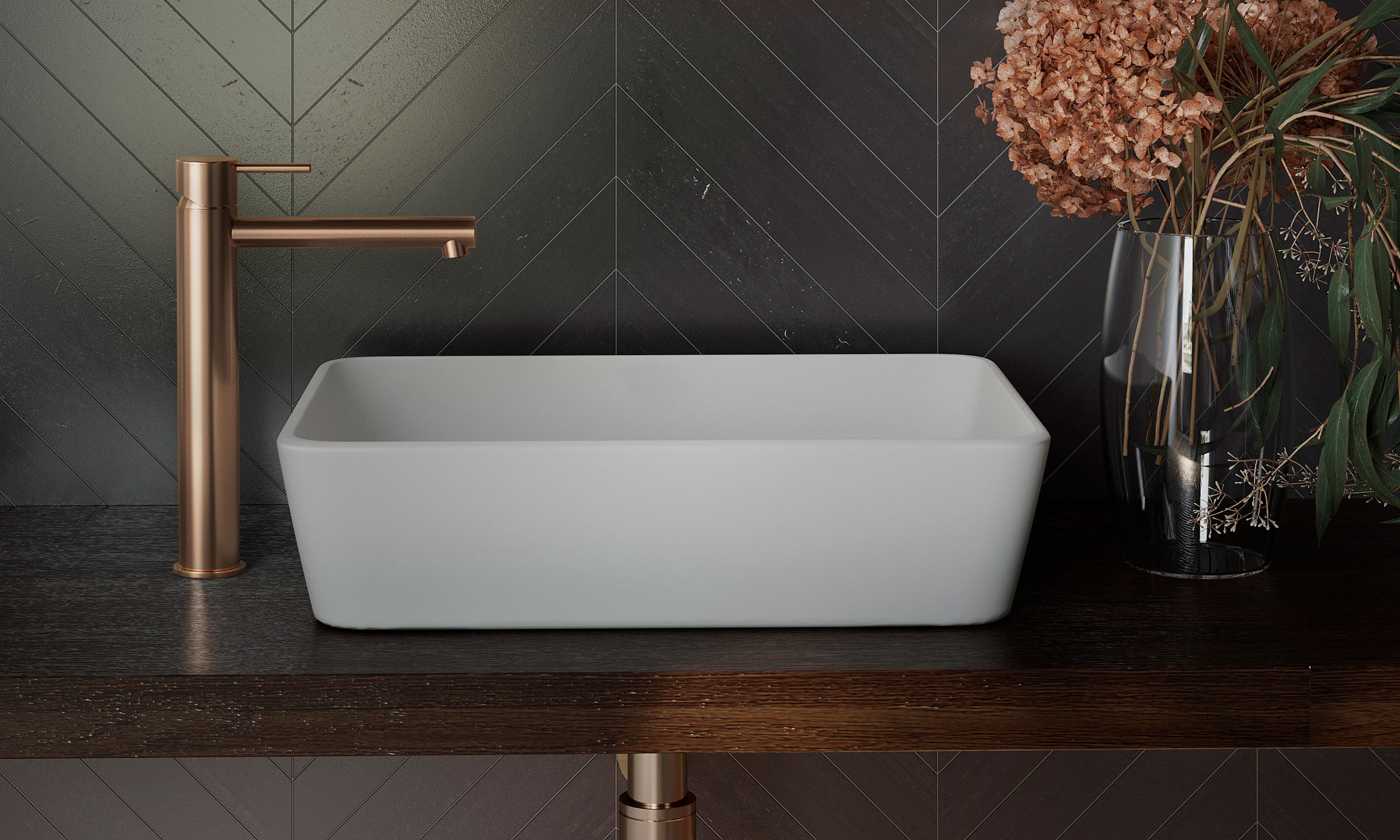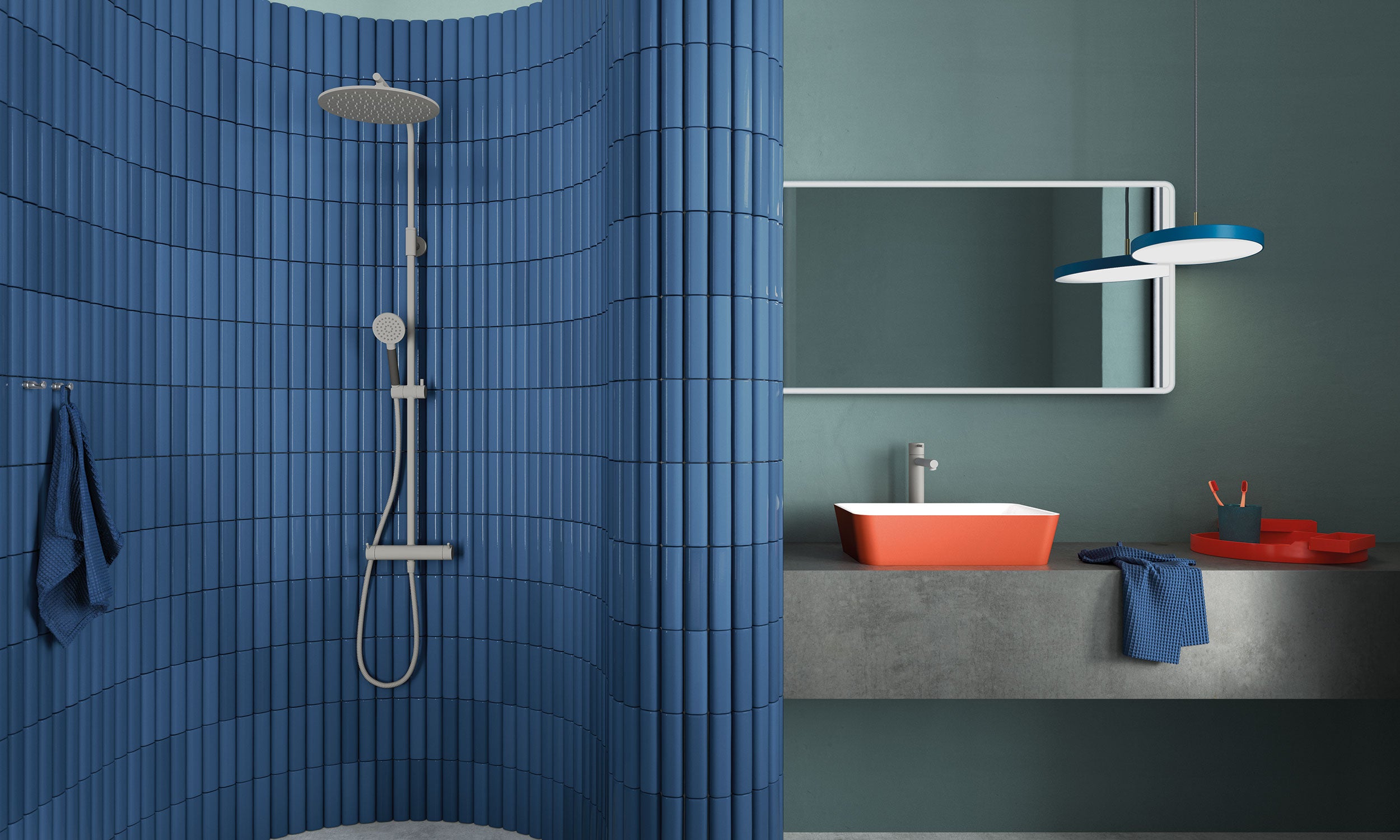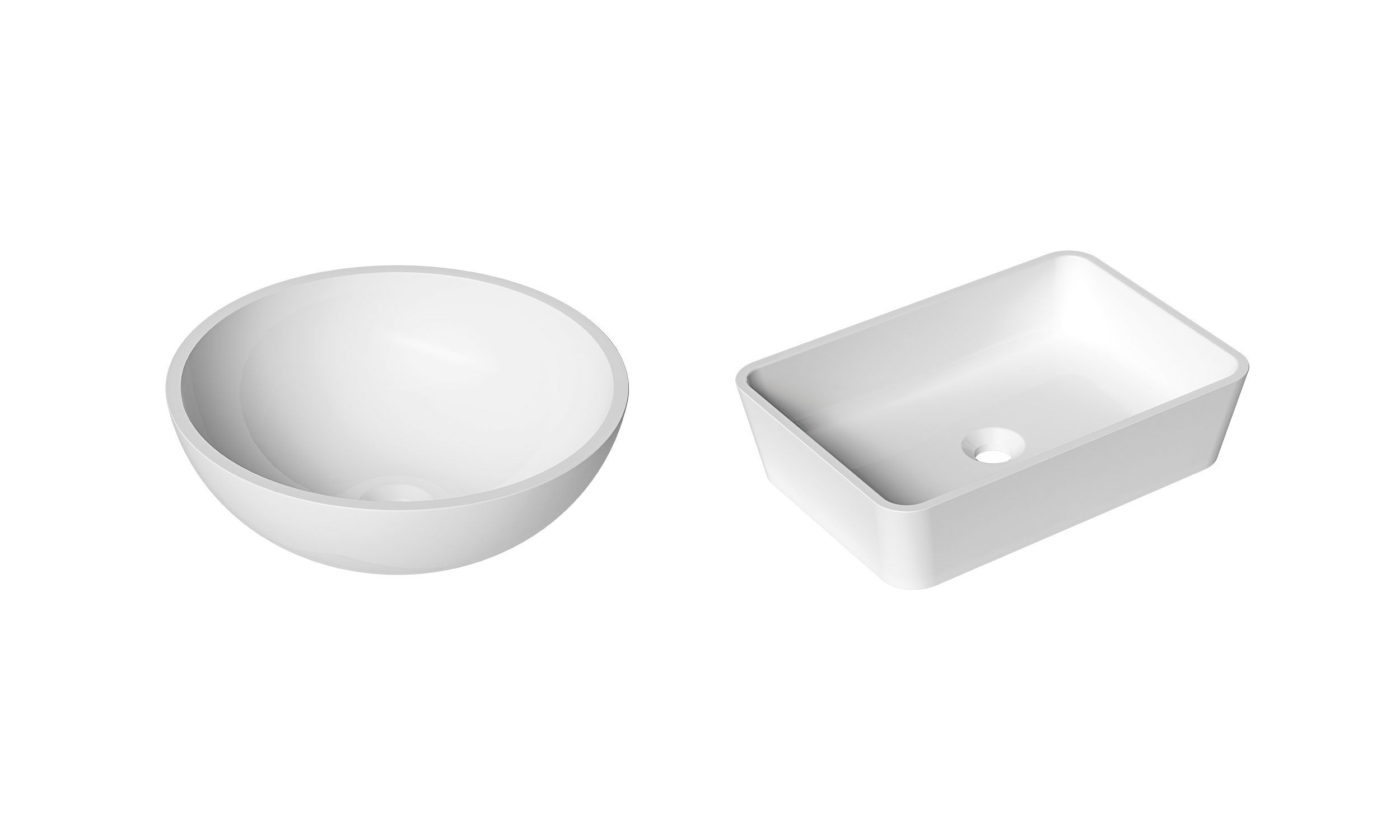 Basins
Lava I
An attractive round freestanding basin that can be styled into modern or more classic bathrooms. Made from a mineral composite material that feels welcoming and tactile.
Lava V
A generous, low-profile design that opens up your vanity area and lets it breathe. Made from our tactile and durable mineral composite, with a thick rim for added presence.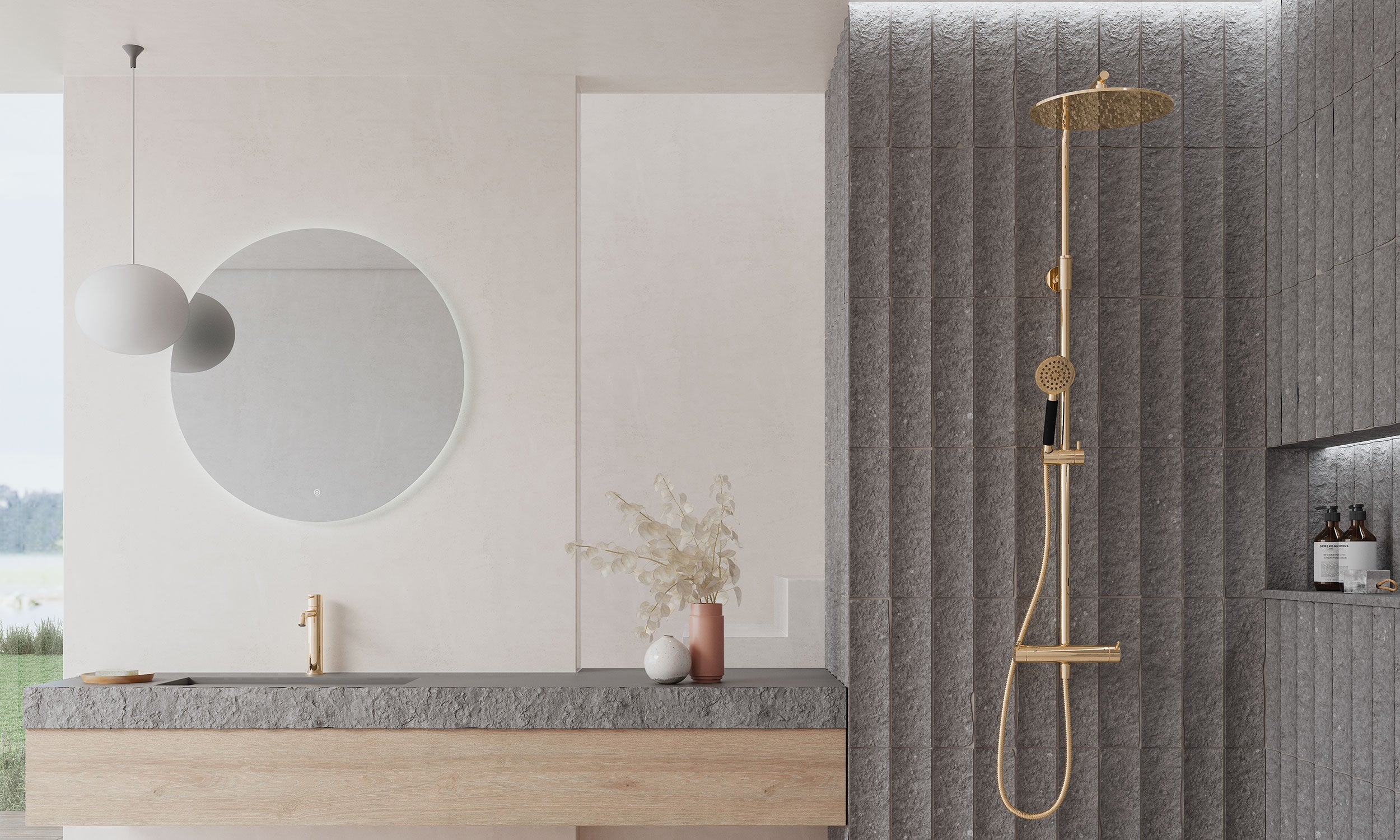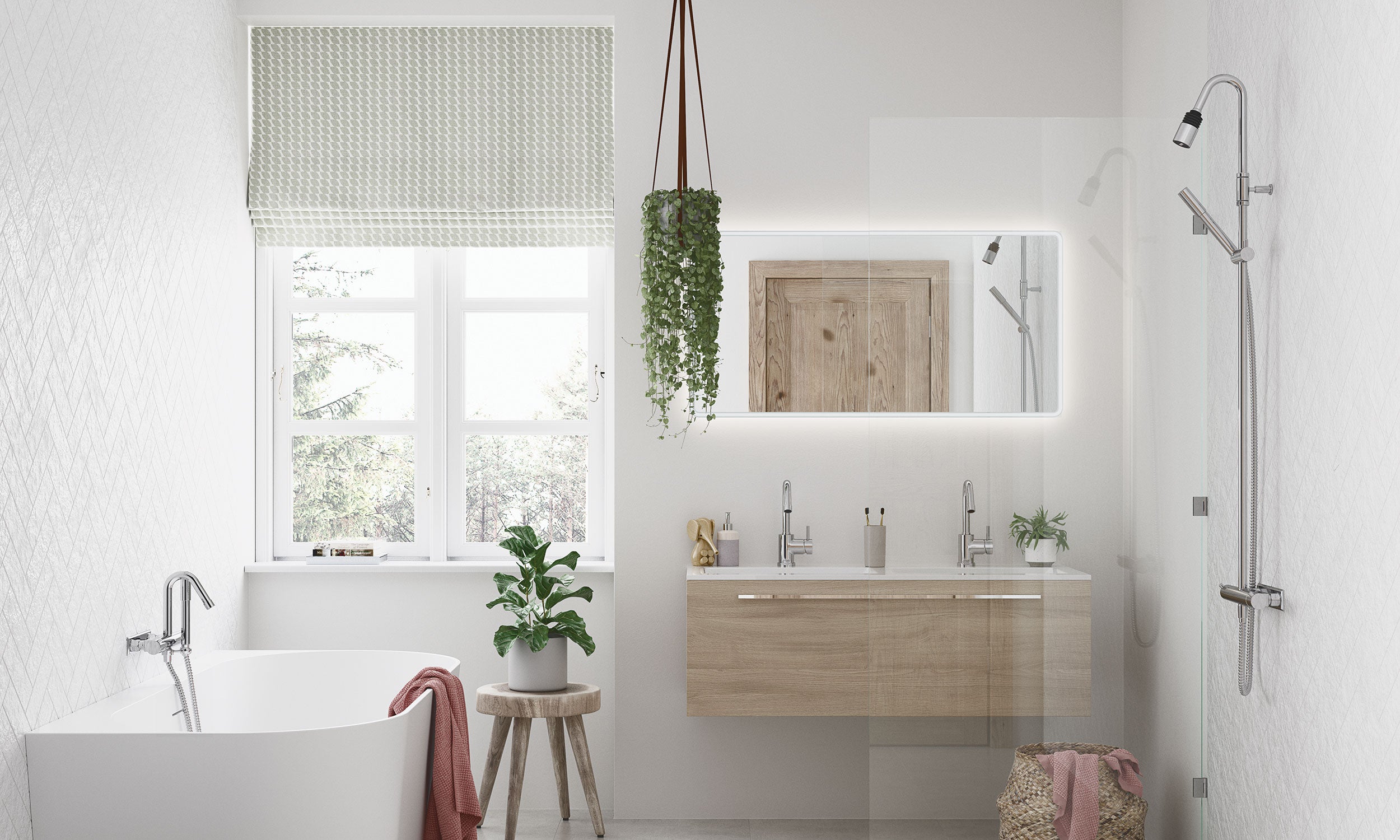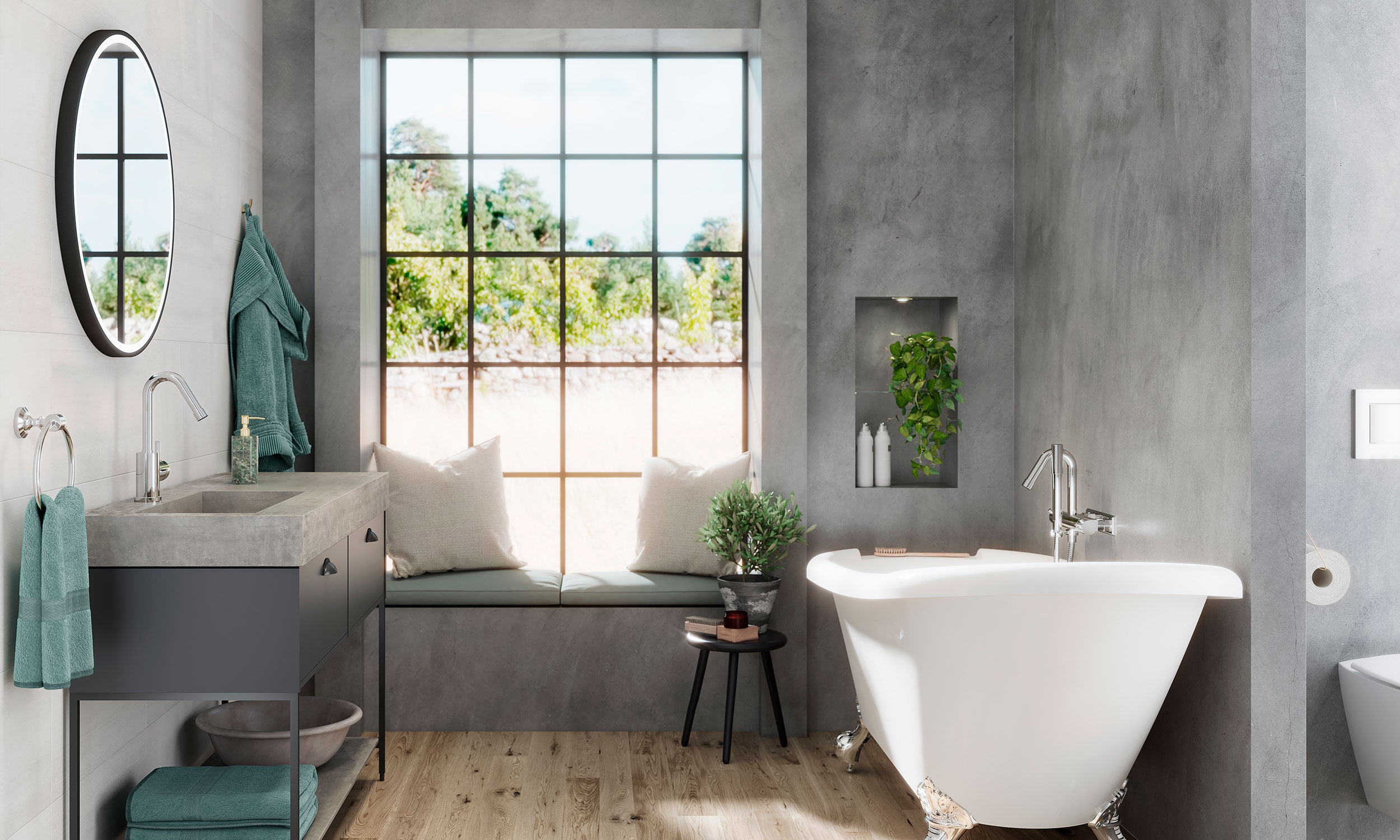 Mirrors
Cava
A minimal design, with atmospheric backlighting, brings an extra layer of character to bathroom spaces.
Solo
An attractive framed design, with touch-operated backlighting in a versatile mirror package that's easy to style into any space.
Cara
Minimal design, with concealed LED framing and optional Bluetooth speaker system in a package that gives atmospheric a new meaning.